Alexander Gassel was born in Moscow, USSR in 1947. He graduated from Moscow Institute of Arts and Graphics in 1970 with an MA in Fine Arts. From 1970 to 1980, he worked at the Grabar Center for the Restoration and Preservation of Art in Moscow, restoring and copying medieval tempera paintings. Influenced by this experience, the artist began to create his own original paintings – for the most part personal interpretations of Biblical events. At that time, it was absolutely forbidden in the Soviet Union to exhibit contemporary religious paintings. In 1980, Alexander Gassel left the USSR to start a new life in the USA.
Alexander Gassel has been using an ancient technique: egg yolk tempera. He makes his own color pigments by grinding natural stones and minerals, such as malachite, cinnabar, or lapis into powder, which he then mixes with egg yolk. The artist often applies gold or silver leaf on the paintings. Based on traditional Russian artistic values, his new art works often employ a surrealistic combination of details from different civilizations. Old symbols are joined with contemporary subjects, reflecting more and more his new experience of life in America.
Golden Mountains 24" x 18"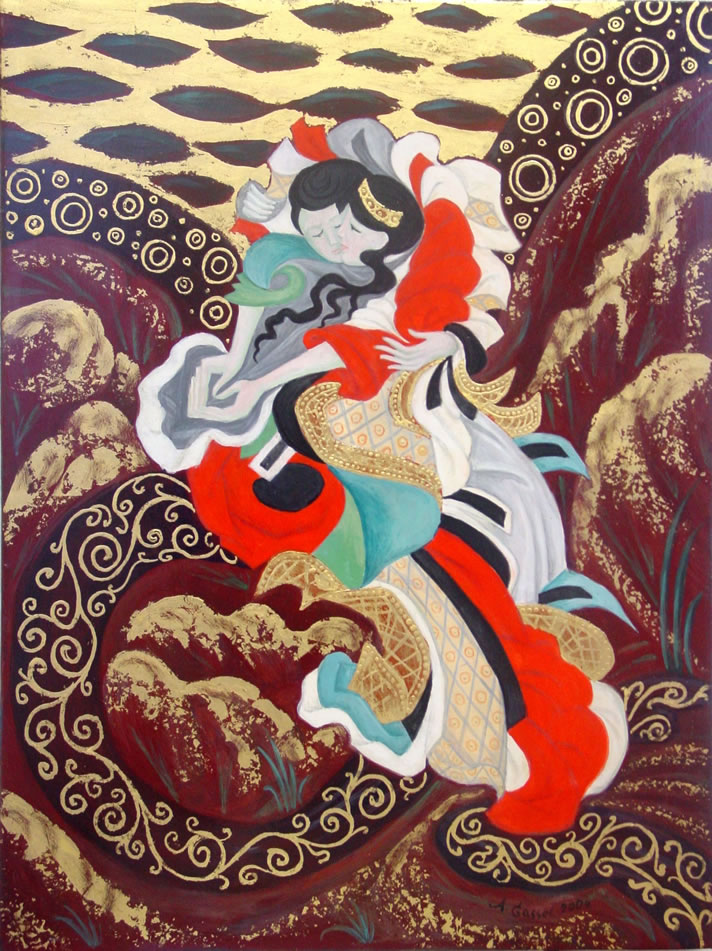 Judith 20" x 16"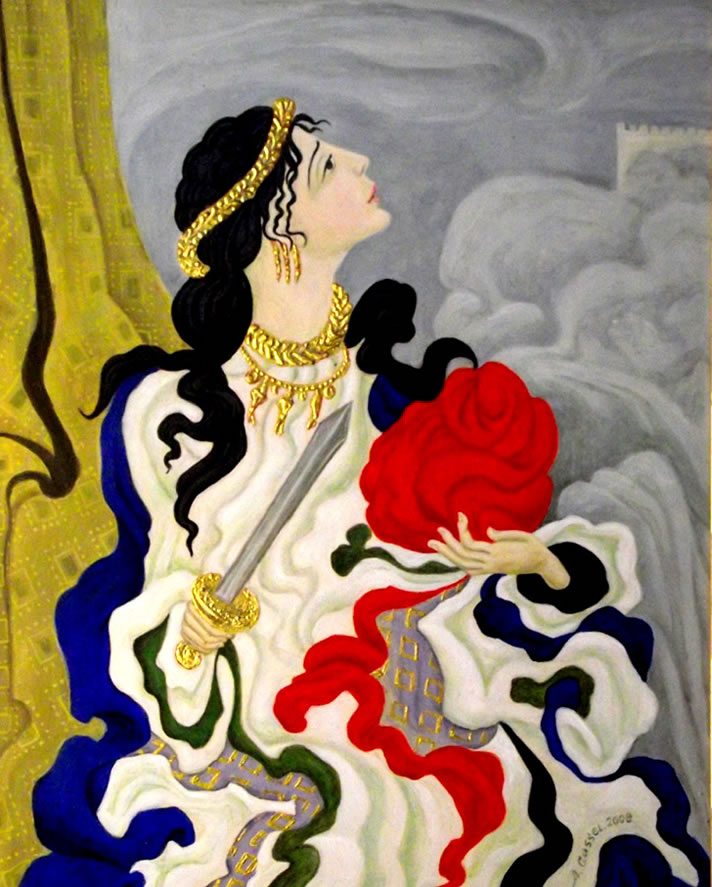 Sea Nymph 36" x 24"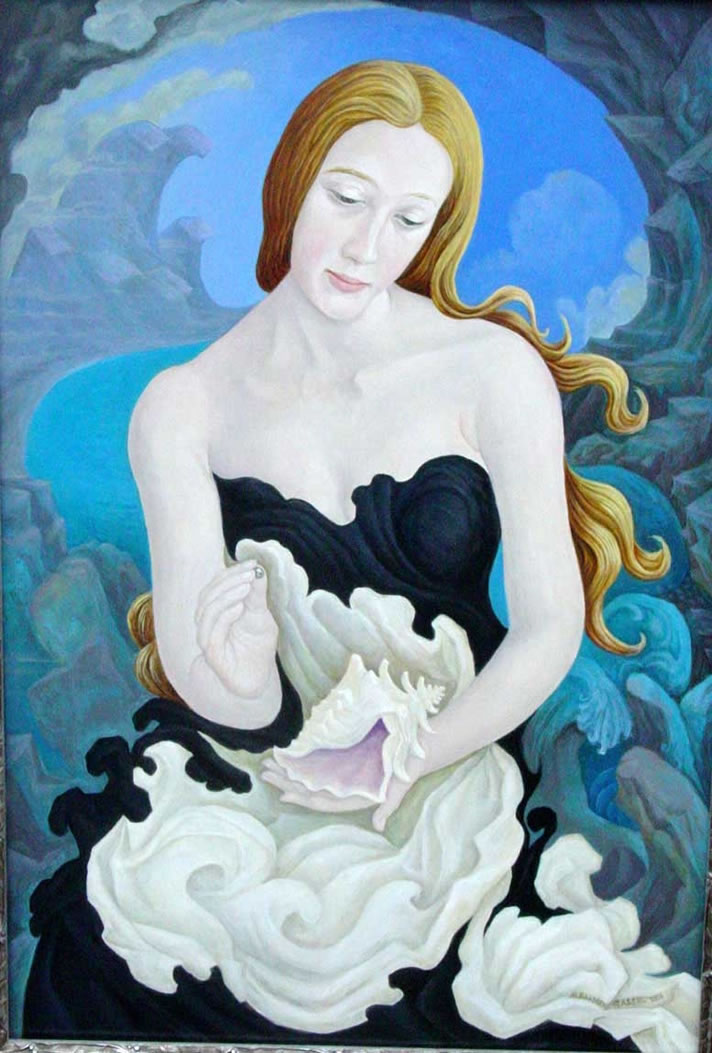 Doors to the Sky 36" x 24"