This rare historic collection consists of over 60 hand printed original 19th century Chinese tea box labels which were intended to go on the sides of boxes of tea destined for US and European markets well over 100 years ago. They are printed on thin rice paper and retain their fresh bright coloring and bold designs since they have rarely been out of storage and were never mounted on their intended wooden shipping boxes. They are in excellent condition but will need archival glass protection when framed for display.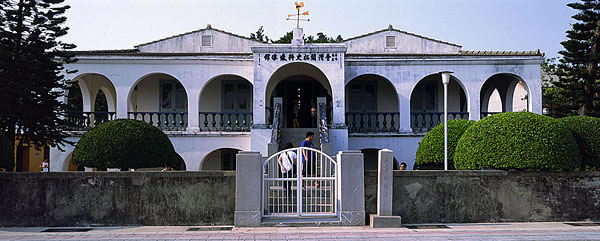 The Old Tait & Company Merchant House at Anping District Taiwan, Republic of China
The majority of these labels carry the name Tait & Company which was formerly located in one of the only Western style colonial style merchant buildings (hongs) remaining from the 19th century China Trade. The building from which Tait & Company operates today is in part a museum called "Old Tait & Company Merchant House" and is located in the Anping District of Taiwan, ROC (Republic of China). The Island of Taiwan was known as Formosa during part of the 19th century, and many of the Tea labels indicate "Formosa Ooloong Tea." This historic structure is a well visited museum and the former warehouse, now known as the Anping Tree House, is popular with tourists and photographers.
The sizes of the labels come in 3 approximate sizes, 10" x 11", 13 ½" x 14" and 16" x 14". This collection was believed to have been assembled by Horace Dudley Hall 1831–1904 of Medford Massachusetts who was a partner in the Boston tea importing firm Williams and Hall. Tea labels may be purchased separately. Inquiries are invited.