Asian Inspired Still Life Paintings
Still Life with Chinese Tea Boxes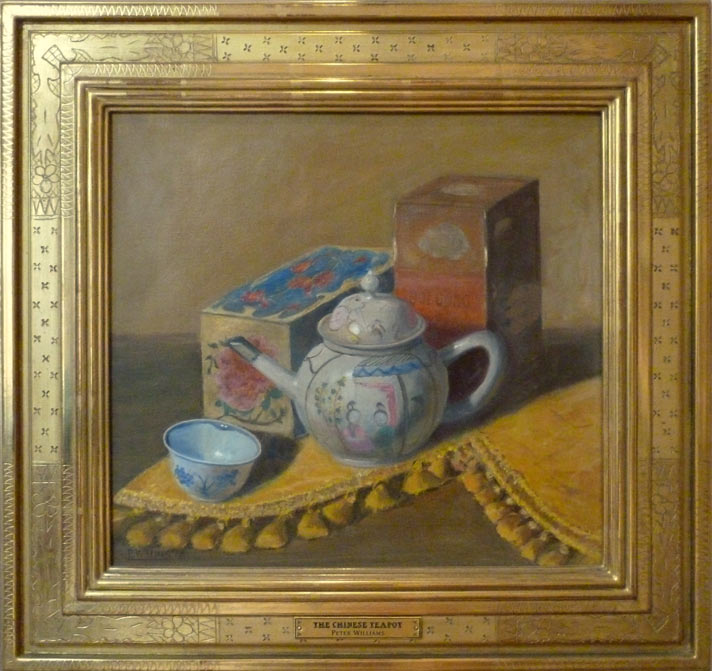 Still Life with Japanese Tray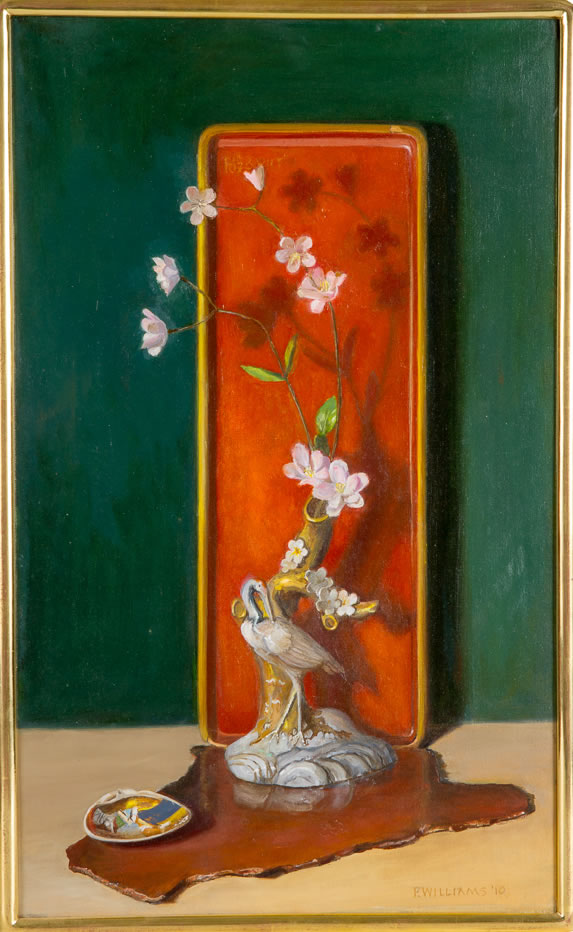 During visits to a nearby antique shop I acquired many of the objects that are seen in this painting, including the red lacquer tray, the painted clam shell in the foreground, and the flat piece of polished wood with natural curved edges. After completing this painting I learned that the polished wooden object was most likely intentionally crafted for use in traditional Japanese floral arrangements to give a sense of natural form to the designs. I had discovered its purpose without knowing it beforehand! Painting measures 14" x 23", framed size is 15" x 24" by Guido.
Chinese Household God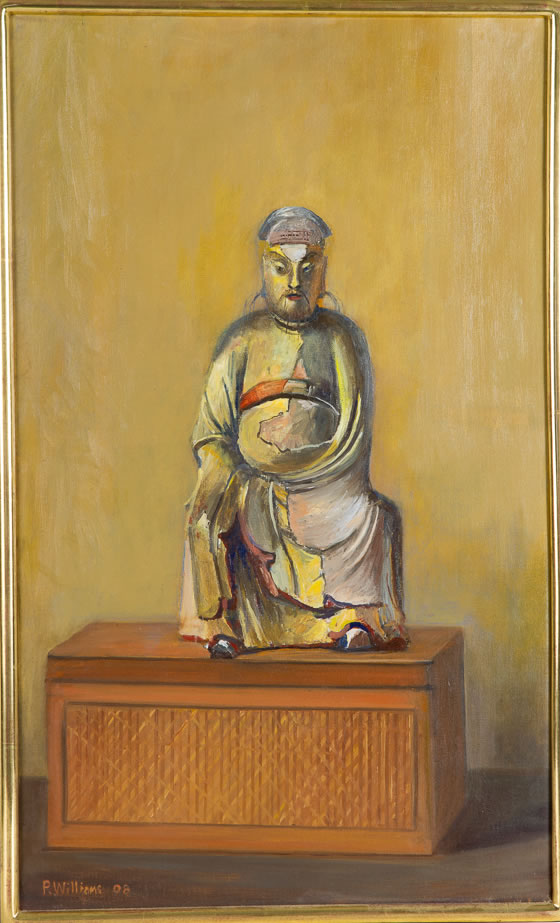 The partial disintegration of a work of art can be an artistic expression in itself, as I discovered when planning this painting. This gilded god seems indifferent to his physical deterioration as if his spirit reigns over matter. The challenge to the painter was to describe the decay convincingly on canvas and to paint the reed tea caddy so the viewer would understand what is was made of. The painting measures 14" x 23", framed size is 15" x 24" by Guido.
Curiosities from China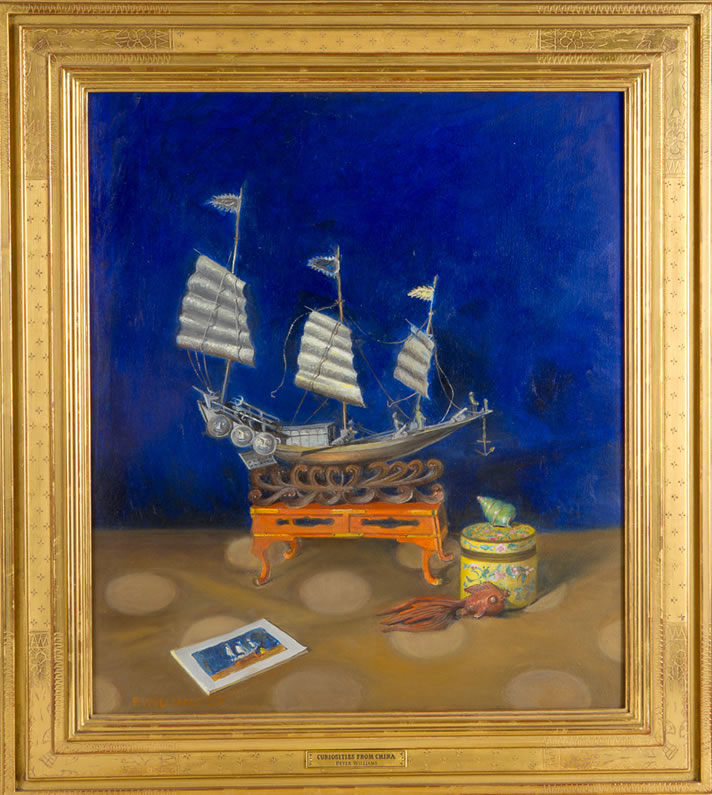 When I was working for the John F. Kennedy Presidential Library years ago, I discovered a silver Chinese ship model that had been given to the President. So, when I discovered a similar model in my favorite antique shop, I figured that if it was good enough for the President, it was good enough for me. It took years for me to get up the confidence to attempt a painting of it, but like the Lion in the Wizard of Oz, I at last found my courage. The painting measures 19" x 22" framed size is 25" x 28" by Motyka.
The gallery is open by appointment only.